GOLD COAST AND NORTHERN NSW ART CLASSES AND WORKSHOPS
Please contact Lorraine Abernethy for enquiries regarding:
Art sales
Commissions
Workshops
Murals
Portrait Commissions
PHONE: 0402 408 800 or 0755 909 230
EMAIL:create@lorraineabernethy.com.au
ADDRESS: PO BOX 782 COOLANGATTA QLD 4225
Check us out on Facebook
 Check out Abernethy Artist on Facebook
 Check out ARTSPACE K on Facebook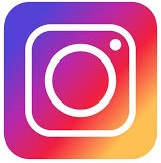 Check out on INSTAGRAM
WOULD YOU LIKE TO BE ON OUR MAILING LIST?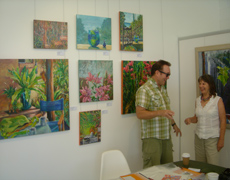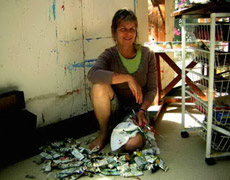 "I really enjoyed doing the Art as Medicine classes, there were so many different ways to explore my inner world with the creative tools Lorraine provided. I learned so much more about myself and felt safe and supported in the environment Lorraine had created for us all.
Thanks Lorraine you are a wonderful guide." Emelisa M.
"I have worked with Lorraine on many occasions over the past 3 years in both one on one counselling and in group work. She has created a feeling of safety for me to explore personal images and symbols that have come through intuition, imagination, dream work and visualisation. Through various processes such as drawing, painting, sculpture, mask making, dream work, mandalas and ritual. I have been able to make sense of many personal challenges and most importantly, implement the necessary changes to my life. Working with Lorraine in TAT, has certainly been an incredibly enriching experience." Rob S.
LINKS
Village Galleries Maui, Hawaii
www.villagegalleriesmaui.com
Tweed River Art Gallery – my artwork is in the Gallery Collection
http://www.tweed.nsw.gov.au/artgallery/
Framed the Darwin Gallery – My artwork is exhibited at the Gallery
http://www.framed.com.au/
Ian Tremewen artist
http://www.tremewenart.com/